Gelato versus Ice Cream
Gelato and ice cream, what would you take? Gelato and ice cream both contain cream, milk and sugar. As both frozen desserts, there are some differences in their ingredients, texture, and production methods.
Ingredients: Gelato typically contains a higher proportion of milk and a lower proportion of cream than ice cream. It also typically uses more egg yolks than ice cream, which gives it a richer, creamier texture.

Texture: Gelato is churned at a slower speed than ice cream, which incorporates less air and gives it a denser, smoother texture. Ice cream is churned at a higher speed, which incorporates more air and gives it a lighter, fluffier texture.

Temperature: Gelato is typically served at a slightly warmer temperature than ice cream, which helps to enhance its flavor and texture.

Production methods: Gelato is traditionally made using a batch freezing process, where the mixture is frozen in small batches and then stirred by hand to create a smooth texture. Ice cream is typically made using a continuous freezing process, where the mixture is frozen in a large batch and then churned to incorporate air.
Overall, gelato is often considered to be a more flavorful and creamy dessert than ice cream, but it ultimately comes down to personal preference.
Recipe for low-carb chocolate gelato
Ingredients:
2 cups unsweetened almond milk
1/2 cup heavy cream
1/2 cup erythritol (or other low carb sweetener of your choice)
1/3 cup unsweetened cocoa powder
4 egg yolks
1/2 tsp vanilla extract
Pinch of salt
Instructions:
In a medium saucepan, combine the almond milk, heavy cream, erythritol, and cocoa powder. Whisk until the mixture is smooth and well combined.

Heat the mixture over medium heat, whisking frequently, until it comes to a simmer.

In a separate bowl, whisk the egg yolks until they are smooth.

Slowly pour about 1/2 cup of the hot almond milk mixture into the egg yolks, whisking constantly to temper the eggs.

Pour the egg yolk mixture back into the saucepan with the remaining almond milk mixture, whisking constantly.

Continue to cook the mixture over medium heat, whisking constantly, until it thickens and coats the back of a spoon. This should take about 10-12 minutes.

Remove the saucepan from the heat and stir in the vanilla extract and a pinch of salt.

Pour the mixture through a fine-mesh strainer into a large bowl. Cover the bowl with plastic wrap and refrigerate until the mixture is chilled, at least 2 hours or overnight.

Once the mixture is chilled, pour it into an ice cream maker and churn according to the manufacturer's instructions, until it is thick and creamy.

Transfer the gelato to a container with a lid and freeze for at least 2 hours, or until it is firm enough to scoop.

Serve and enjoy!
This recipe makes about 8 servings, and each serving contains about 5g net carbs.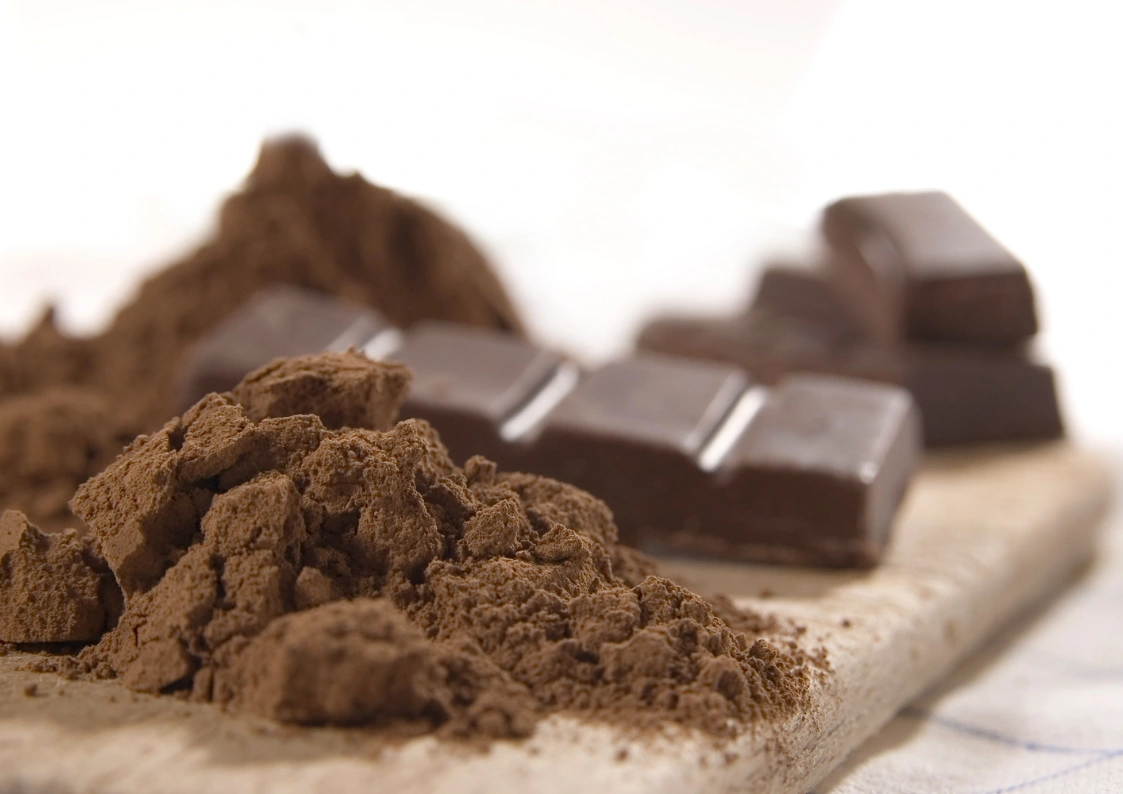 Not all Chocolates are Created Equal
Chocolate can be a part of a low carb diet, but it's important to choose the right type of chocolate and to consume it in moderation.
Dark chocolate with a high percentage of cocoa solids (70% or higher) is generally a better choice than milk chocolate or white chocolate, as it contains less sugar and more fiber. Dark chocolate also contains flavonoids, which are antioxidants that may provide health benefits.
However, it's important to be mindful of portion sizes when consuming chocolate on a low carb diet, as even dark chocolate can still contain a significant amount of sugar and calories. One or two small squares of dark chocolate per day can be a reasonable amount to include in a low carb diet.
If you're looking for a sweet treat that's lower in sugar and carbs than traditional chocolate, you may also want to consider trying sugar-free chocolate or making your own low carb chocolate treats using ingredients like almond flour, coconut oil, and sugar substitutes like erythritol or stevia. There are many low carb chocolate recipes available online that you can experiment with to find a recipe that works for you.
——————————————
Sources:

Is Dark Chocolate Keto-Friendly? : https://www.healthline.com/nutrition/is-dark-chocolate-keto
What's the Difference Between Gelato and Ice Cream? : https://www.rd.com/article/whats-the-difference-between-gelato-and-ice-cream/